Our People
Cecil C. Loyd, CIMA®
Partner
470-299-2535
Cecil.Loyd@PraxisFP.com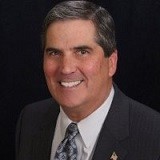 A graduate of the United States Military Academy at West Point, Cecil joined the financial services industry in 1984 after seven years in the U.S. Army. A strong believer in serving each client's needs with a disciplined and focused plan, Cecil tailors an allocation strategy for each client. He diligently selects appropriate professional money managers and continuously evaluates their performance – examining their progress in relation to client goals. Utilizing Wells Fargo Advisors research, as well as trusted independent research, Cecil puts his experience to work – evaluating the suitability of specific investment products including individual stocks and bonds in relation to each client's objectives, timeframe and risk tolerance. 
Cecil resides in Alpharetta with his wife, Karen, and has two sons, Matt and Dillon.

Scott N. Christian, CFP®
Partner
470-299-2537
Scott.Christian@PraxisFP.com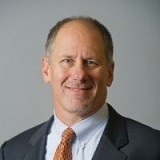 Scott works hand-in-hand with clients to develop wealth management strategies that meet specific goals, concerns and circumstances, as well as their comfort with risk. Scott's process is carefully-defined and focuses on a range of considerations, including: retirement planning, estate investment planning, education planning, life insurance planning, liability planning and the integration of these items into an overall plan that directs clients' spending, saving and investing. Scott collaborates with Cecil on both the development of these strategies and their tactical implementation. 
Scott joined the financial services industry in 1989 and has served clients ever since – having graduated that year from Western Carolina University with a BSBA degree in Economics. He and his wife, Kelly, live in Alpharetta with their son Neill, and daughter, Masey.
 
Mike Masters, CFP®, CIMA®, CRPC®
Partner
470-299-2534
Mike.Masters@PraxisFP.com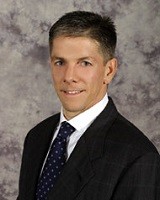 Mike has a Bachelors degree in Industrial Engineering from Georgia Tech and an MBA from Georgia State University. He worked for The Coca-Cola Company for 20 years, starting as a summer intern in 1985 which led to an extensive career in international business.   This experience taught him the value of a disciplined approach and a customized solution for the unique needs of each situation. 
 In 2005, Mike joined Merrill Lynch as a Financial Advisor.  He was the top performer in the training program and, over 8 years, rose to Vice President, Wealth Management Advisor, and member of the President's Club.  This was possible due to the trust and confidence of his clients, to whom he is forever grateful.  In 2013, Praxis Financial Partners was created to serve clients better and independently control the planning process and the experience. 
Mike is a CFP® certificant, a designation awarded by the Certified Financial Planner Board of Standards, Inc., a CIMA® professional specializing in investment management consulting, and a Chartered Retirement Planning Counselor SM (CRPC®). He is Series 7 and 66 registered and holds insurance licenses for life/health and variable products. 
He lives in Peachtree Corners with his wife, twin daughters, and two Labrador Retrievers. He is a member of Perimeter Church and enjoys sports cars, cycling, running, and all things outdoors.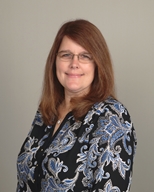 A veteran of the financial services industry since 1989 with tremendous knowledge of the firm's rich resources and products, Jody brings each client the consistently high level of service for which Praxis Financial Partners is known. With her daily focus on resolving client requests in the most efficient manner, she is the backbone of the group's administrative staff. Jody's ability to anticipate client needs, manage relationships and be an integral part of the client review process enables the team to remain true to its client-service model.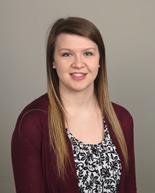 A graduate of Kennesaw State University, Lauren graduated cum laude with her Bachelor of Business Administration and concentration on management.  Joining the team in 2015 she comes with an array of customer service and account management experience.  Lauren is client driven and strives to exceed expectations in order to provide the best experience for each individual's specific needs. Lauren and her husband Tyler recently purchased their first home in Woodstock.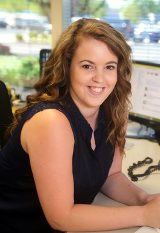 Jamie joined Praxis in 2016 after relocating with her family from Cincinnati, Ohio.  She has been in the financial services industry since 2008 and holds her Series 7 & 63 securities registrations. She has worked in the investment departments of both Citi Bank and Fidelity.  Jamie's industry experience helps her tackle all service and administrative issues that come up.  Jamie lives in Alpharetta with her husband and two daughters.  In her spare time she enjoys running, cooking and spending time with her family.